but
WE CAN HELP
guide you.
kp counseling is getting involved.  We have several counselors working at local area schools and organizations helping serve the mental health needs of our community.
Local Area Schools
Rock Valley College Wellness Wednesday: Kevin Polky, CADC, LCSW |
Founder and Executive Director
With more than 30 years of experience under his belt, Kevin Polky is amply qualified to oversee KP counseling as both founder and executive director. He is a licensed clinical social worker, certified alcohol and drug counselor, certified school social worker, executive coach, former football and strength coach, and personal trainer. Kevin has worked with individuals, families, and organizations in areas of Illinois and Wisconsin and currently works with individual clients and their families at KP Counseling. He also facilitates three men's groups, conducts workshops and seminars, and serves as a consultant to businesses, schools, and churches. In 2010, Kevin founded Four Corners Wellness which has evolved into a company that produces workshops and trainings, business consulting, and executive coaching. In 2016, Kevin founded Shatter Our Silence a not-for-profit company to increase awareness and educate on the factors that lead to suicide in young adults. He volunteers at local schools and churches, teaching youth and adult classes on a variety of psycho-social-spiritual material. He is active on a variety of non-for-profits board of directors for local agencies. Kevin's favorite activities outside of KP counseling, Red Oak, and Sherman Counseling include spending time with family, exercising, supporting the arts, reading, and enjoying God's presence through nature.
Dr. Christina Warden, DSW, LCSW

:  School Liaison Lead and Clinical Director
Prior to counseling individuals, couples, and families, Christina worked in our community for over 15 years assisting individuals and families in crisis, victims of domestic violence, victims of rape/sexual assault, and youth-at-risk. Christina had the profound privilege of working within end-of-life with patients and families for several years prior to private practice counseling and ultimately joining KP Counseling. Christina earned her Doctorate in Clinical Social Work at Aurora University in Aurora, IL, and she has been an adjunct professor teaching both bachelor's and master's level coursework in social work for over 12 years.
Christina and her husband will celebrate 22 years of marriage this year, and they are very busy with their four children who are all involved in multiple sports and activities. 
Beyond her faith, her family, her friends and her work, Christina enjoys reading, writing, volunteering and spending time outdoors. Christina enjoys speaking in the community on topics related to mental health and well-being.  She is dedicated to working as a conduit in others' lives to promote understanding and healing.
Christina identifies most with cognitive-behavioral therapy traditionally, but operates from several modalities specializing in couples work, grief work, memory work, depression, anxiety, eating disorders, PTSD or survivors of trauma and more. She is certified in TF-CBT, CISM and Critical Response work, and she is experienced in working with first responders and veterans. She is licensed in both IL and WI.
Hononegah High School:  Tracey Bennett, CADC, MA, BA
Tracey Bennett has over 13 years of proficiency in Behavioral Health and Substance Abuse Services. In her past ten-year career at Haymarket Rehabilitation Center in Chicago Illinois, she has worked as a Licensed Substance Abuse counselor, Human Trafficking Recovery Coach (LBGTQ) Women Survivors, Lead Case Manager in Drug Court and TASC, Case Manager Opioid Crisis Intervention, Trauma Informed Care at Inner Voice (2018-2020) Crisis Case-Manager for homeless population in Transitional Housing and Homeless Veterans. A Safe Haven as Intensive Out-Patient (IOP) Treatment Counselor for Drug Court Clients.
Tracey Bennett passion and specialties in Trauma Informed Care, Crisis Intervention, Dialectical Behavioral Therapy (DBT), Cognitive Behavioral Therapy (CBT), Motivational Interviewing, Harm Reduction and Client Centered Approach and Substance Abuse, Criminal Thinking, Co-Occurring Disorders and Evidenced Based Practices and Medicated Assistance Treatment (MAT).
Lutheran Middle/High School: Mark Valadez
Bio Coming Soon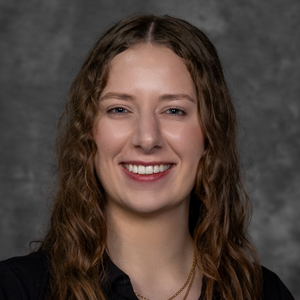 Lutheran Middle/High School &

Shirland School District

: Kimberly Henderson, LSW
Kim joined the kp counseling team in 2023. She has earned her Associates of Arts from Rock Valley College, Bachelor of Science in Human Development from Rockford University, and her Master's in Social Work from the University of Illinois Urbana-Champaign. Prior to joining the kp team she worked in the Rockford area primarily with children, adolescents, and their families dealing with a variety of issues.
Kim believes it is a privilege to journey with individuals and families as they may navigate the ups and downs of life. Kim will be working with individuals from adolescence to adults. She is available to help clients with relationship issues, anxiety, depression, emotional struggles, self-destructing behaviors, self-esteem, trauma, and other life struggles. She prioritizes empathy and validation and honors each person as an expert on themselves. Kim believes that her role as a therapist is truly as a guide to help her clients move toward healing and living more fully actualized lives.
Rockford Christian Elementary: Betsy Sanchez, LPC
Betsy completed her Bachelor of Arts in Psychology from Augustana College and a Master's degree in Clinical Counseling through National Louis University. Betsy uses a strengths based approach to assist clients in solving problems and rebuilding connections with the end goal of working towards a more balanced future. She believes that giving a voice to one's story is a huge part of working through past hurdles in life. Betsy uses an integrated approach using a variety of modalities: Cognitive Behavioral Therapy (CBT), Mindfulness, Solution Focused Therapy, Motivational Therapy, Trauma Focused and Reality Based Therapy.
Most recently working as a school therapist at a therapeutic school, Betsy has vast experience in working with: persistent mental illness, anxiety, Bipolar Disorder, Depression, Trauma and Emotional/Behavioral Disorders, Mood Disorders, relationship issues, self-esteem issues as well as the LGBTQ community.
Roscoe Middle School

: Cierra Polky, MSW
Cierra Polky joined KP Counseling in 2022. She earned her BS in social work at the University of Wisconsin Milwaukee in 2021 and graduated with her Masters in Social Work from Aurora University in August of 2022. The last two years Cierra has worked with Autism Treatment for Children in the Milwaukee, Wisconsin area providing in-home therapy for children between the ages of three and five. She also has worked in the Kinnikinic School District since the start of 2022 providing social emotional care. Cierra has been a lifelong performer and has a passion for art which influences her versatile approach in her therapy. She has experience with children, adolescents and young adults in the areas of bullying, anxiety, depression, learning disabilities, ADHD and life transitions.
In Cierra's spare time she enjoys traveling, spending time with friends and family and participating in community theater.
Whitehead Elementary School: Annie Christensen, MSW
Annie joined KP Counseling in August 2022 as a school counselor for Whitehead Elementary School.  She will also be seeing clients in the office starting in October 2022. She graduated with a bachelor's degree in Psychology from the University of Minnesota – Duluth, and a master's degree in Clinical Social Work from the University of St. Thomas – St. Paul.  As a clinician, Annie has experience working with children and adolescents who present a variety of mental health concerns including depression, anxiety, trauma, adjustment disorders, and ADHD. When working with individuals, Annie prioritizes building a trusting therapeutic relationship as she believes it is essential to their optimal development and growth. She strives to create a warm environment to help her clients feel comfortable, supported, and empowered to be the best version of themselves. By meeting her clients where they are at, Annie tailors her sessions to achieve their individual direct needs. While she draws from a variety of treatment modalities, a majority of her practice revolves around cognitive behavioral therapy and attachment theory. Annie helps her clients understand the connection between the mind, body, and soul to propel them towards living their most fulfilling lives.
YMCA JOYNT Program
Weekly support group meeting.  Patients will have the ability to learn coping skills for eating and exercising designed for patients with osteoarthritis in their hip or knee ineligible for surgical treatment. https://www.orthoillinois.com/joynt-program/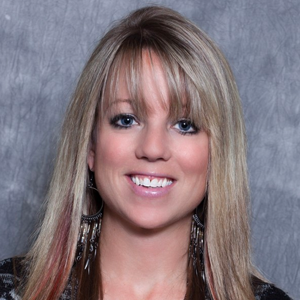 Sonya Nygren, CADC, LCPC
Sonya Nygren started working at KP Counseling in 2013. Prior to that, she worked at a local substance abuse facility providing outpatient and detox services. Sonya works with children, adolescents, and adults in a variety of issues including relationship/family dysfunction, depression, anxiety, trauma, self-esteem, and eating disorders. Sonya uses a combination of treatment approaches including cognitive behavior therapy (CBT), solution-focused, and Eye Movement Desensitization and Reprocessing Therapy (EMDR).
Sonya earned her Bachelors of Science at Rockford College and her Masters of Mental Health Counseling with a specialization in substance abuse from Walden University. She is a National Certified Counselor (NCC), a Licensed Clinical Professional Counselor (LCPC) in Illinois, and a Certified Drug and Alcohol Counselor (CADC) in Illinois.
When she is not busy at kp counseling, Sonya enjoys spending time with her family and friends, exercising, and traveling.
Scott Viel, PEL-SC, NCC, LPC
K. Scott Viel is a school counselor (PEL-SC), nationally certified counselor (NCC), and license practice counselor (LPC) with a M.S. Ed. in Counseling from Northern Illinois University. Since 1993, Scott has worked with ministries throughout the United States, as well as in Canada, China, the Dominican Republic, and Mexico to cultivate life in their communities. During his time in pastoral services, Scott also earned diplomas in youth ministry, adult and young adult ministry, and church leadership development.
When speaking in schools, churches, community centers, and more, Scott offers encouragement, direction, and training to facilitate building solid, positive relationships that encourage growth and success in individuals and communities. Some of Scott's work also helped develop school-based health programs that received state and national recognition for their success.
Scott's primary goal is to help people overcome life's obstacles so they can achieve their dreams. Beyond motivational speaking, he mentors men in becoming better husbands and fathers, works with couples and individuals to improve communication and relational skills, helps people explore potential career options and develop paths toward career attainment, supports youth and adults through major life experiences, acting as a life coach for young men and women, and more. To facilitate greater success in career exploration and attainment, Scott developed the Career Achievement Plan, a tool used to help people create a road map to career exploration, discovery, and attainment.
At KP Counseling, Scott works as a group therapist for the YMCA/JOYNT Program, facilitating groups of people working to prepare for hip or knee replacement. Group members receive encouragement, education, peer support, direction, and resources on their path to achieving success in obtaining candidacy for their desired surgery.
"When looking in a mirror, you are observing the greatest power behind your success."-KSV
Marshmallow's HOPE
a nonprofit organization with a personal mission for suicide prevention to help anyone suffering from mental health issues, so they know it is okay to not be okay.  https://www.marshmallowshope.org/
Paula Peters, LSW
Paula is a Licensed Social Worker (LSW) who has over 20 years in the mental health field. Throughout this time, she has worked in several types of settings including inpatient hospitals, outpatient clinics, detox programs, and schools. She enjoys working with adolescents and young adults with all types of issues including anxiety, depression, pain management, bipolar disorder and anger management. She also has a great deal of experience working with the LGBTQIA+ population. Paula has a great deal of empathy, and can build quick rapport. She remains warm with firm boundaries. Paula looks forward to guiding her clients to their healthiest selves. Paula received her Bachelors in Psychology from the University of Arizona and a Masters in Social Work (MSW) from Aurora University.
Paula enjoys spending time with family and friends. She also loves her cat, Joss. Paula likes to shop, cook and bake, and travel. She spends most of her free time hanging out in her hammock. 
Mary Earle, LSW
Mary joined kp counseling in November 2022 but has been providing mental health services through various programs in Rockford for 8 years. Mary earned her Bachelor's Degree in Social Work from the University of Memphis, her Master's Degree in Social Work from University of Illinois Urbana-Champaign, and obtained licensure as an LSW in May, 2022. Mary believes that you are the expert on your lived experiences with endless strengths and abilities. Mary utilizes a holistic and strengths-based approach in every interaction. Her goal is to meet you where you are, let you decide where you want to go, and help you get there on your terms. Mary is dedicated to promoting social justice, equity, and respect for all persons. She strives to provide an atmosphere in which you feel safe to find and express your story.
Mary has experience providing counseling and support to various populations in a variety of settings. She has worked with families and individuals coping with veterans' affairs, homelessness, change/adjustment, persistent and progressive mental illness, domestic/intimate partner violence (DV/IPV), the child welfare system, substance abuse, co-occurring substance abuse and mental health diagnoses, complex, developmental, and intergenerational trauma disorders, grief and loss, chronic illnesses, anxiety, depression, Bipolar Disorder, trauma-response personality and behavioral disorders, women's health issues, and the LGBTQ population. Mary can offer tools and techniques for behavioral and cognitive re-framing for adolescents and adults struggling with ADHD, neurodivergence, and executive functioning disorders. She has experience with those families and individuals coping with body image and/or disordered eating behaviors (anorexia, bulimia, binge eating disorder, etc.). Mary utilizes a variety of therapy modalities based on your needs and preferences such as mindfulness and trauma-focused CBT, DBT, solution-focused therapy, family systems therapy, narrative therapy, and social justice/multicultural therapy. In her spare time, Mary enjoys traveling, watching theater, spending time with family and friends, and working on her own personal and spiritual growth.